The Post-Vilnius Process of the EU Eastern Partnership Program
The internet conference was held on Public Dialogues website on February 12-14, 2014. 
Participants
Hanna Shelest (Ukraine) - Leading researcher at the Odessa branch of the National Institute for Strategic Studies
Sergey Markedonov (Russia)  - Analyst, associate professor at Russian State University for Humanities
Arif Yunusov (Azerbaijan) - Director of the Department of Conflict Studies and Migration at the Institute for Peace and Democracy
Sergey Sargsyan (Armenia) - Deputy director of the Center for Political Studies Noravank, retired lieutenant colonel
Conference Facilitator - Laura Baghdasaryan (Armenia) - Director of Region Research Center
The domestic policy crisis in Ukraine and Maidan, with its transformations and probable outcomes,
Armenia's turn towards the Customs Union and sped-up process, the publicized Road Map,
The referendum in Gagauzia-as a hindrance for Moldova on its way to EU association, as well as a signal to other regions with frozen or latent conflicts 
Russia-EU Summit, and in general, acceptable formats of negotiations between these locomotives of the two integration processes 
What does a "European package" mean and can it show "to the Eastern Partnership skeptics" that all talks on the unfolding of the European Partnership project are yet untimely
In fact, these and many more issues and aspects were discussed in the conference. These were related to both integration processes that as practice shows have not yet illustrated any potential for synergy.
The internet conference was held in Russian, you can read the full material of the conference here: http://publicdialogues.info/node/742, and you can read some excerpts from the internet conference in English here: http://publicdialogues.info/en/node/749.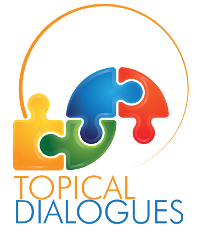 Audio and video press conferences, online press-conferences in a written form, international conferences-discussions and video bridges are an opportunity for the Armenian media to receive first-hand commentary on topical and highly significant international developments, events and to present that information to their own audiences.