Онлайн конференция ''Россия и Карабахский конфликт - 2018''
4-5 сентября 2018г. на сайте  "Публичные диалоги" (www.publicdialogues.info) прошла онлайн конференция на тему "Россия и Карабахский конфликт-2018".
Дискуссия была организована в рамках проекта "Публичные диалоги" для коммуникаций между армянскими и азербайджанскими специалистами".
Этот проект Исследовательского центра "Регион" (Армения) и Института мира и демократии (Нидерланды) поддержан Черноморским фондом по региональному сотрудничеству (Black Sea Trust) фонда  Г. Маршалла.
В конференции приняли участие:
Александр Подрабинек (Россия) - журналист, правозащитник.
Вадим Муханов (Россия) - к.и.н., ведущий научный сотрудник Центра постсоветских исследований ИМЭМО РАН,
Степан Григорян (Армения) – директор Аналитического центра по глобализации и региональному сотрудничеству,
Эмин Ахмедбеков (Франция ) - политический обозреватель, Туран ТВ,
Дискуссию буду модерировать я - Лаура Багдасарян (Армения) – директор Исследовательского центра «Регион» 
Материалы конференции здесь: http://www.regioncenter.info/node/1599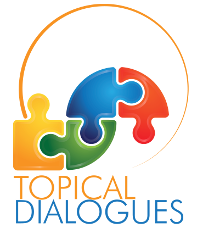 Audio and video press conferences, online press-conferences in a written form, international conferences-discussions and video bridges are an opportunity for the Armenian media to receive first-hand commentary on topical and highly significant international developments, events and to present that information to their own audiences.