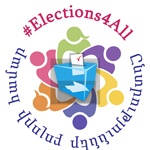 Our new study is "2018 Snap Elections and Post-Election Political Agendas on Online Platforms in Armenia". The study has been conducted with the support of EU. Within the context of electoral processes, we studied:  
>>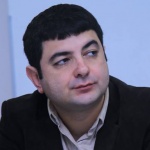 Introduction Despite the indefinite ceasefire regime that has existed since May 1994 between the parties to the Nagorno-Karabakh conflict, the situation remains tense along the contact line of the Defense Army of the unrecognized Republic of Artsakh and the Azerbaijani Armed Forces, as well as along the Armenia-Azerbaijan interstate border.     
>>
Interviews
Sergey Stankevich
(Россия)
On September 6, internet press conference of expert in the "Anatoly Sobchak Foundation" council member of the Party "Growth" Sergei Stankevich (Russia) for Armenian... >>
Alexey Portanski
(Россия)
On August 20, online press conference of Professor at HSE Faculty of World Economy and International Affairs and leading researcher of IMEMO Alexey Portanski (Russia)... >>
Discussions
Alexey

Portanski

Professor at the School of World Economics and World Politics at the National Research University–Higher School of Economics; senior researcher at the Institute of World Economy and International Relations, Russian Academy of Sciences

Valeriu

Ostalep

Head of Institute of Diplomatic, Political and Security Studies, Deputy Minister of Foreign Affairs and European Integration of the Republic of Moldova

Dmitry

Polikanov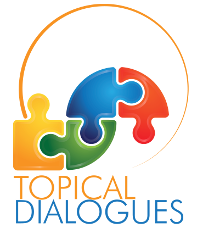 Audio and video press conferences, online press-conferences in a written form, international conferences-discussions and video bridges are an opportunity for the Armenian media to receive first-hand commentary on topical and highly significant international developments, events and to present that information to their own audiences.